Budget Speedboat honey Bunny Phuket
private daytrips for up to 6 guests
HONEY BUNNY is a X2K Northsea Speed boat, very stable and seaworthy. Come aboard HONEY BUNNY for time out Island hopping visiting Phuket's Islands
on a Private Speed Boat.
HONEY BUNNY is a very comfortable boat which will give you protection from sun wind and rain if you need it. Seating for all in the back and front with comfortable sun-bed.
She is fast and comfortable, very different to normal speedboats. A unique aspect is that there is a toilet too, very rarely found on any private speedboat.
Private Speedboat Day Trip Phuket
Rate for a private Speedboat Daytrip in Phuket is THB 45'500 for up to 6 guests.
Most favourite tour is to Phang Nga National Park (James Bond Island) for kayaking and discovering the hongs (caves).
Great for private snorkel day trips is the 3 islands tour to Ko Mai Ton.
Please have a look at the PDF Phuket Day Trip options below for more information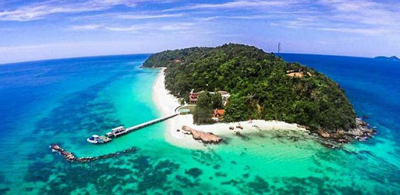 Rate includes
Private use of the Yacht
Service of Captain and Engineer
Hotel Transfers to / from marina within Phuket
Welcome drink and cold towels on arrival
Chilled drinking water, Soft Drinks,6 beers per adult
Pic Nic Lunch
Snorkeling Gear, Swim Towels


Rate does not include
National Park Fees depending on route
Gratitude for the crew
Fuel Surcharge for further destinations like Phi Phi