Private Sailing Yacht Trip to krabi - ao nang
railay Beach Thailand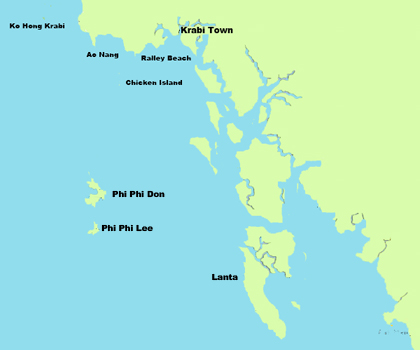 Private Sailing Yacht Charter Krabi Ao Nang Railay Beach Thailand
Krabi - Ao Nang Thailand is a coastal province, abounds with countless natural attractions that never fail to impress tourists. Such attractions include white sandy beaches, crystal clear water, fascinating coral reefs, caves and waterfalls, as well as numerous islands.
The distinguishing feature of both Krabi and neighboring Phang Nga is the massive limestone karsts, rising vertiginously out of the flat rice paddies on land and as islands from the sea. Add in some gorgeous beaches and excellent scuba diving and rock climbing, and it's little wonder that tourism in the area has been booming.
Railay Beach - Ao Nang Thailand
Is a very relaxed beach destination that best can be reached by boat only. It has a calm party scene right at the beach and offers a special atmosphere.
Krabi Town - Thailand is a rahter sleepy Thailand city with its own charme. It is a ferry getaway for Phi Phi and Lanta and even further destinations in the South of Thailand.
Sailing Yacht Trip
Krabi Ao Nang Railay Beach Thailand
Sail to Krabi - Ao Nang and Railay Beach Thailand from Phuket with your Private Sailing Charter Yacht
Railay Beach is fun to go out at night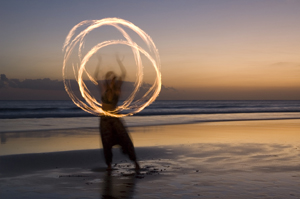 At night we always are at anchor in a protected bay. We like to bring you ashore with our dinghy. A visit to a beach party in Railay is always good fun on your private sailing charter