private sailing yacht trip from phuket
to turatao archipelago and Ko Lipe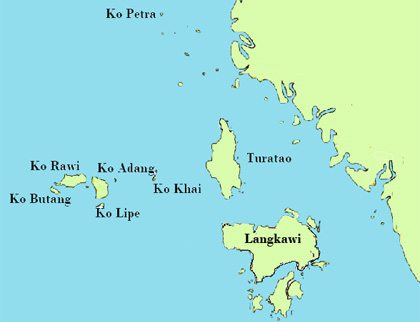 Turatao Archipelago and Ko Lipe Thailand
Turatao Archipelago, Ko Lipe, Butang Group Thailand Sailing Yacht Charter

The Tarutao National Marine Park consists of 51 islands located in the Andaman Sea off the coast of Satun Province of Southern Thailand. The Park consists of two island groups: Tarutao and Adang-Rawi, which are scattered from 20 to 70 kilometres distance from the southwestern most point of mainland Thailand. The park covers an area of 1,490 square kilometres (1,260 ocean, 230 island). The southern most end of the Park lies on the border with Malaysia.
Koh Lipe is a tiny island is located 70 km off the southwest coast of Thailand near the Malaysian border. It was settled by a band of sea gypsies originally from Malaysia, known as the 'Chao Lei' people or also known as Urak Lawoi.
This island has three main beaches: Sunset beach, Sunrise beach and Pattaya beach. Accommodation from grass huts to air-conditioned bungalows can be found on these beaches. It is possible to walk around the entire island in little over an hour.
There is great Scuba Diving found here we barely touched reefs.
Turatao and Ko Lipe. Explore the deep
South of Thailand by Sailing Yacht.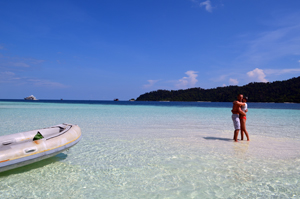 Turatao and Ko Lipe are a few sailing days away from Phuket and are perfect for a great Sailing Yacht Holiday. Beautiful nature and dozens of islands can be explored
Explore Mangroves and Djungle with a Kayak in Turatao Archipelago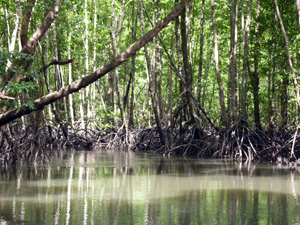 Since being a remote area, you can discover fantastic nature above and below sea level. Turatao is a fantastic Sailing Holiday Destination for Nature Lovers