Many couples from all over the world come to Phuket to celebrate their wedding. Reasons are the year round nice climate, the famous Thai hospitality, easy accessibility trough Phuket International Airport and of course because there are many excellent and affordable hotels on this island.
So there is the big day. But you want to celebrate with your family and your best friends for sure a pre- or post wedding party. Since being on exotic Phuket Island, the natural choice is renting your own private yacht and have a fantastic day day out.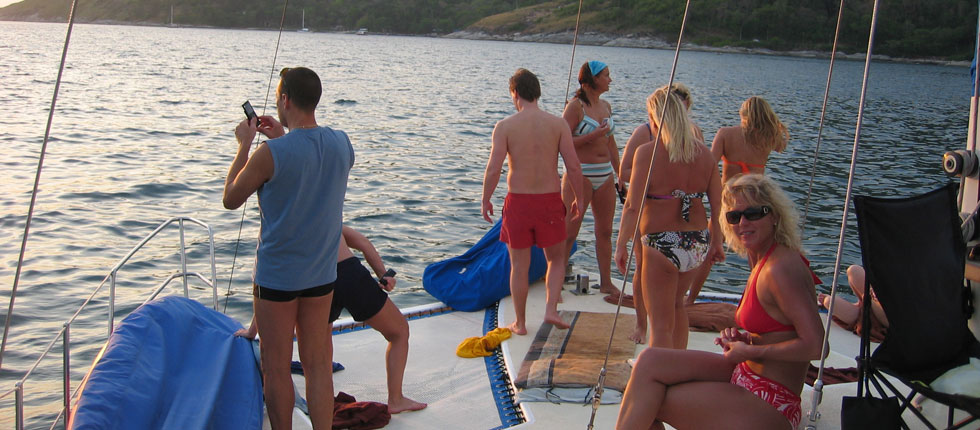 Enjoy the fresh air, the beautiful scenery and the great onboard catering services for a very memorable day out.
Phuket Boatchcharter offers many yachts of several sizes to accommodate smaller and larger groups for such a fun day.