6 Days / 5 nights Cabin Charter in Southern Thailand
Have you ever dreamed about sailing the islands around Phuket and discover nice beaches and bays, enjoy beautiful sunsets and the famous Thai cuisine and hospitality?
The Sailing Catamaran "Amadeus" is offering cabin charters for a sailing trip, leaving from Phuket, sailing to Phi Phi, Lanta, Ko Muk (Emerald Cave), Ko Ha, Ko Rok Nok and back to Phuket.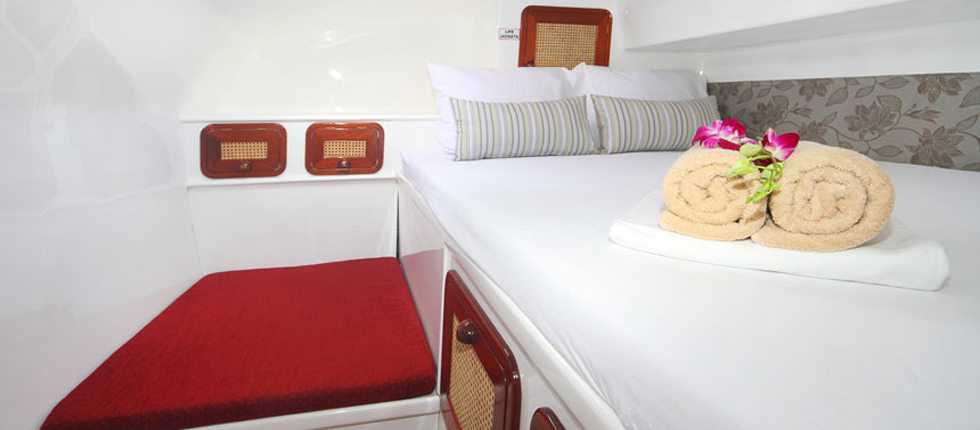 Those join-in sailing trips are available between November 2017 and April 2018. "Amadeus" has three double cabins with attached bathroom and one double cabin with separate bathroom.
The large topdeck invites you to relax aboard during the sailing times, or you can lounge in the spacious saloon.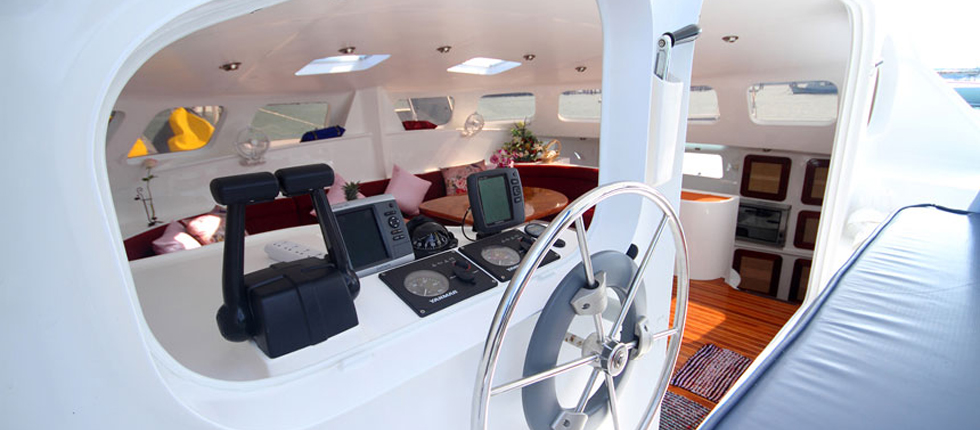 Phuket Boatcharter is offering those cabin charters and we would be happy to welcome you aboard for a fantastic sailing holiday. Come aboard, take your cabin and make new friends during your vacation.
For more information about the sailing route, the schedule and the prices, please visit our "Cabin Charter Cruise Phuket Site".